HumanKind volunteer Clare O'Brien is in love…with our fair trade felt wild flowers, handmade by women in Kathmandu, Nepal.
I remember the day we first received these beautiful flowers in the store and the joy I felt imagining all the bouquets I would create to celebrate Spring, Mother's Day, birthdays, anniversaries or just for love. This is the bouquet I made for my mother-in-law, Nikki, in Los Osos, California. And, these bouquets are ultimate blooming, need no water, and serve a purpose by directly impacting lives.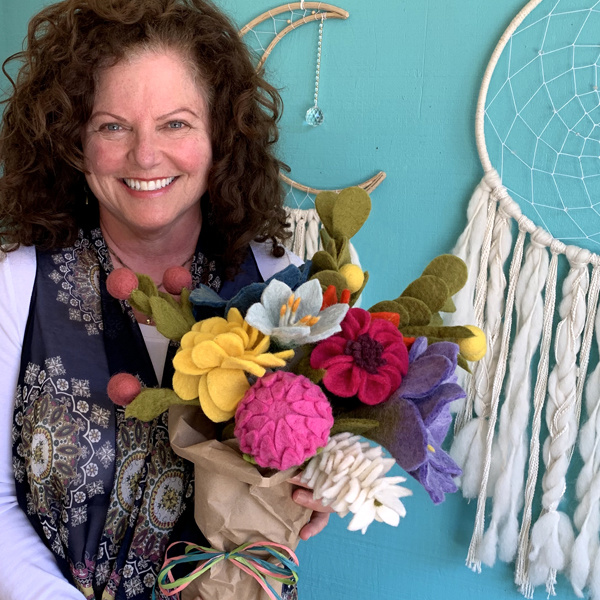 Unpacking each life-like blossom, from roses, to daffodils, peonies, sunflowers, daisies, zinnias and cherry blossoms made me think about the women who are trained in the ancient technique of felting. Each flower is made from felted wool, dyed with eco-friendly non-toxic dyes, then cut and stitched by hand. They've even made felt greenery to fill out your bouquet.
I also love our felt cactus collection and have given them to as hostess presents when invited to dinner at friends. They're perfect and brighten any room in the house! The small pin cushion cactus is my absolute favorite!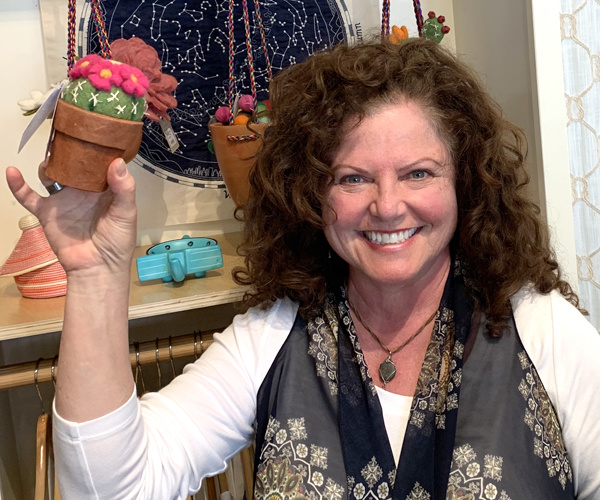 The income these Nepalese women earn from the sale of these flowers allow them to break the cycle of poverty and provide for their families.
Come into HumanKind now and select your very own felt wildflowers from our 'farmer's market' display to create your own everlasting bouquet.