Shop between November 1-10 and 10% of your purchase will be donated to a nonprofit in our San Luis Obispo community.
You already know that shopping at HumanKind makes a difference for artisans and makers around the world. As a nonprofit, we source our products from fair trade brands that pay fairly and ensure that producers are able to provide for their families.
During our Give Back Days, your purchase has an even bigger impact.
November 1-10, we are donating 10% of our sales (in-store and online!) to nonprofits located in our community in San Luis Obispo. 

Choose your cause and mark your calendar to shop on the day that supports your favorite organization!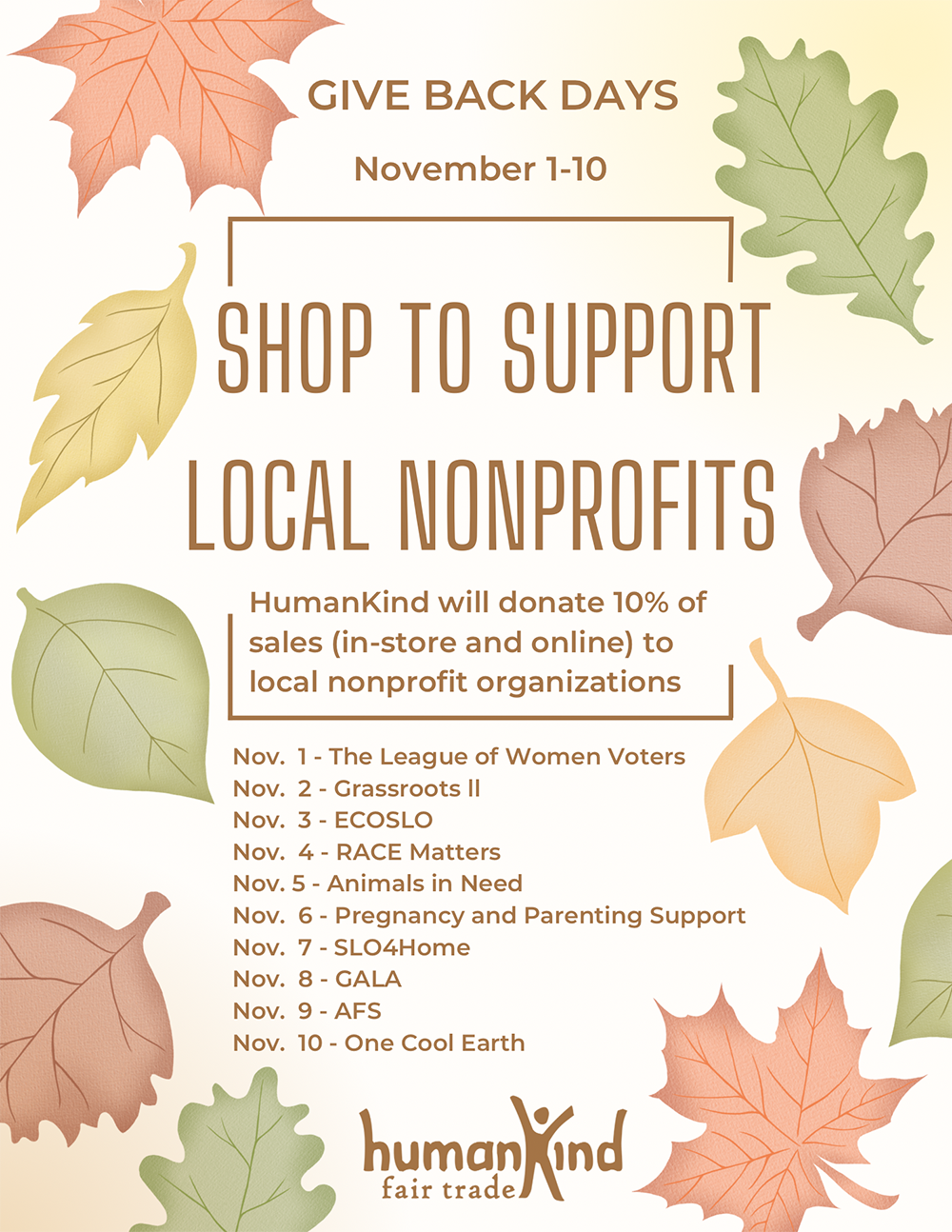 Wednesday, November 1: League of Women Voters
Thursday, November 2:  Grassroots II
Friday, November 3:  ECOSLO
Saturday November 4:  RACE Matters
Sunday, November 5:  Animals in Need Fund
Monday, November 6:  PPSSLO
Tuesday, November 7:  SLO4Home
Wednesday, November 8:  Gala Pride and Diversity Center
Thursday, November 9:  AFS Central Coast
Friday, November 10:  One Cool Earth