The heady aromas of spring have arrived at HumanKind in the form of a line of candles from Bright Endeavors, located in Chicago, IL.
Our shop is carrying six fragrances in two styles of candles. The 11 oz glass candle, comes with a gift box signed by the maker and has burn time of 40 hours. The travel friendly spa tin with lid, contains a 4 oz candle with a burn time of 18 hours.
Bright Endeavors candles are 100% soy wax, which was chosen for its clean burning properties, with wicks made of cotton or other natural fibers. The candles do not contain lead or phthalates. Other environmentally friendly practices of the enterprise are sourcing materials from U.S. based companies to limit the environmental impacts from shipping, as well as instituting an on-site recycling program.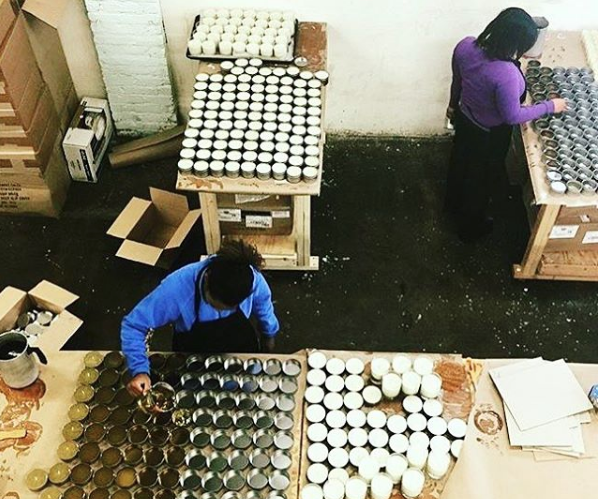 With the motto "light a candle, transform a life", Bright Endeavors is the social enterprise arm of non-profit New Moms, also based in Chicago, IL. The candles are the creations of the production assistants of Bright Endeavors, who are young, single moms ages 16-24. All of the participants lived in extreme poverty, with 63% coming from homes where their moms were also teen parents. The mission of New Moms and Bright Endeavors is to break that ongoing cycle of poverty, homelessness, and dependence.
According to New Moms' website, for 30 years their programs have interrupted the cycle of poverty for two generations by offering support to young moms in the most important areas of the life of a family. They provide stable housing and teach the life skills needed to maintain safe housing. By providing family support and parenting classes, they equip young women with skills they need to be great moms. In addition, each production assistant is supported to continue her educational path, completing a high school diploma, GED, or post-secondary education.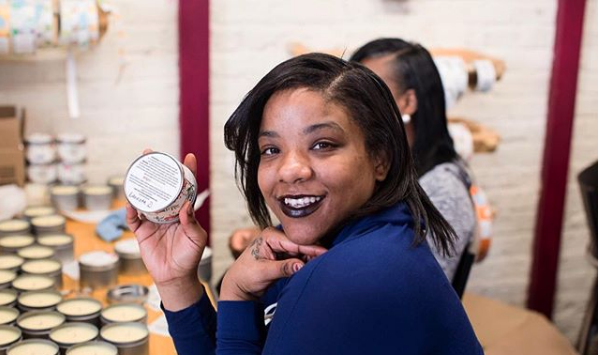 Through Bright Endeavors, young moms are given hands-on experience, links to permanent jobs, and guided towards economic independence. In addition, every day is an opportunity to develop confidence by creating a premium candle, feeling the satisfaction after a hard day's work, and knowing the joy of working as a team to accomplish a goal.
With purchase of a Bright Endeavors candle, you can touch the lives of two generations at once: the emerging life of a young mom and the unwritten story of her child. Read more about some of their individual success stories on their website.