There is more than meets the eye with our Fair Trade Felt Flowers. You not only invest in an everlasting bouquet, you invest in lasting progress for the women of Nepal.

The organization that was started to employ and empower women in Nepal, Friends Handicraft, has grown to the point to expanding into two organizations! We are excited to spread this news because the expansion means more jobs for women!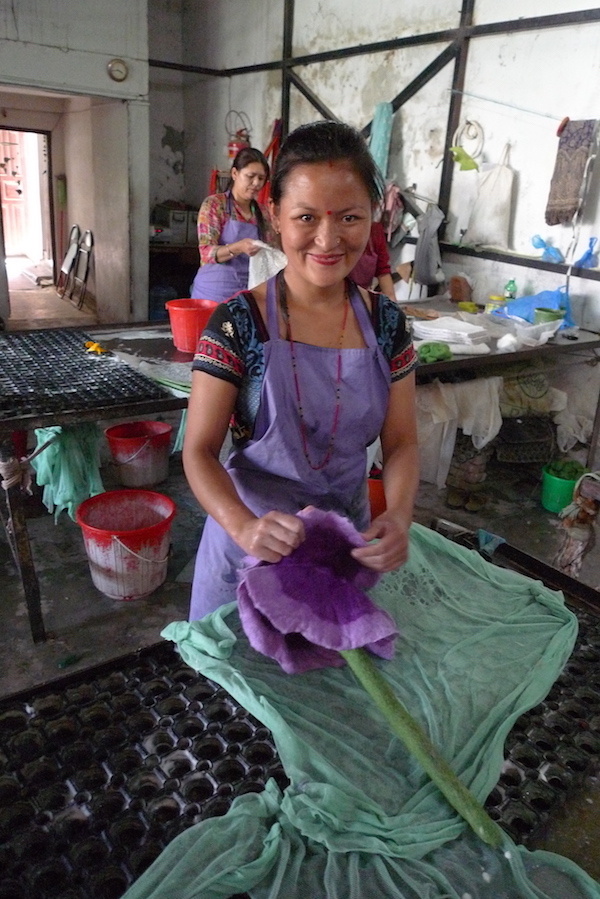 Since the creation of two separate artisan groups, Nirjala Craft and Nuptse Craft, employment has increased by 30% and both teams now include a bookkeeper, supervising accountant, and lunch cook in addition to the women handling the creation of the felt flowers. These hard workers receive hot lunches in addition to full time work and monthly pay! In both groups, about 70% of their workforce have children, so these women are given the the option to work from home in order to care for their young children.  
We receive the flowers in our shop through an organization called Global Goods Partners, which is a non-profit that aims to give women access to fair pay and work that empowers them to join the workforce. Nepal has a history of confining women to the home where, in turn, high expectations are placed. Kathmandu is becoming more progressive in this sense, mostly due to the strain of poverty that requires two incomes per household.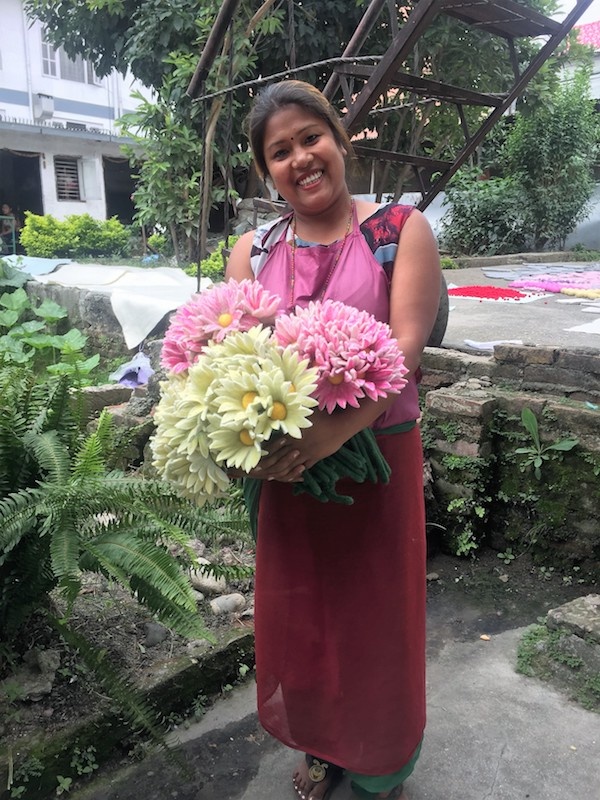 "I believe women and girls should be given the opportunity to do something - to better themselves. Before, men were more independent and girls were bound to the rules of their family. Now, women are able to make their families understand that they can do the same work as men."  — 
Savitri Kardel
Ms. Kardel isn't asking for much. She speaks on behalf of the women in her community who seek more of a purpose in life than serving others. Given an opportunity to work, these artisans receive benefits from skills-training and income-generation programs. These women no longer belong to others. Most start off with the title of "wife" or "mother." But once employed, they become artisans who have control over their lives. Putting income in the hands of these women will impact the lives of future generations as they use this income to put their children through school and break out of the cycle of poverty. 

So next time you purchase one of these vibrantly colored felt flowers, you are investing in the women of Nepal.