What is the process of designing our custom glass night lights?
I'll be honest. I really love our new glass night lights, but I admit that I am a little biased. 
These beautiful little works of art are handcrafted by fused glass artisan in Ecuador. They create the most beautiful glass pieces using recycled glass. We have been purchasing their designs for years, but when they offered to help us create some custom designs, we had to take them up on the offer! 
I couldn't wait to get my hands into this product design process. My background is in design, and I jump at any opportunity to create something new. I dusted off my watercolors and got to work.
After an afternoon of driving around San Luis Obispo taking photos and trying to find the most iconic view of Bishop's Peak, it was time to start sketching.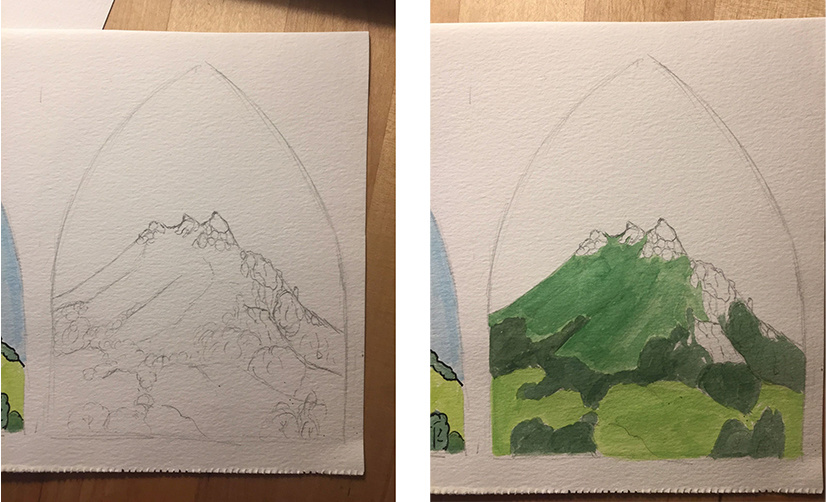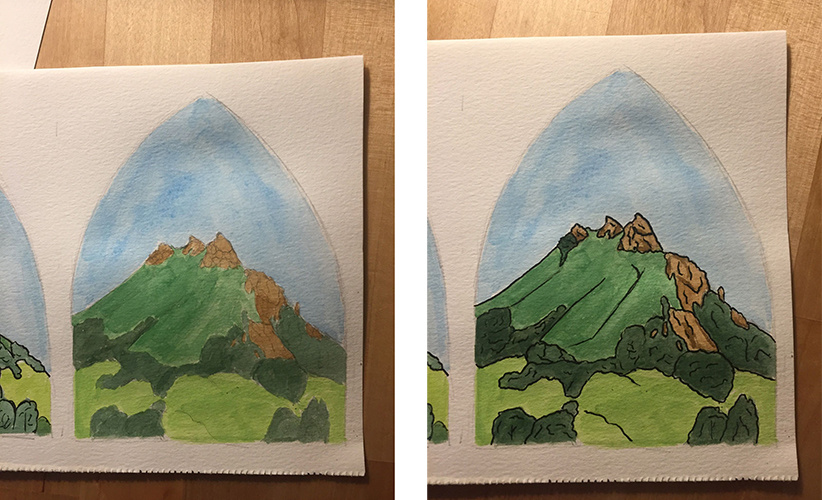 It's coming together! Of course, I got a little carried away and ended up with multiple little paintings of the mountain. So I turned to our instagram followers to help me decide which view was the most recognizable.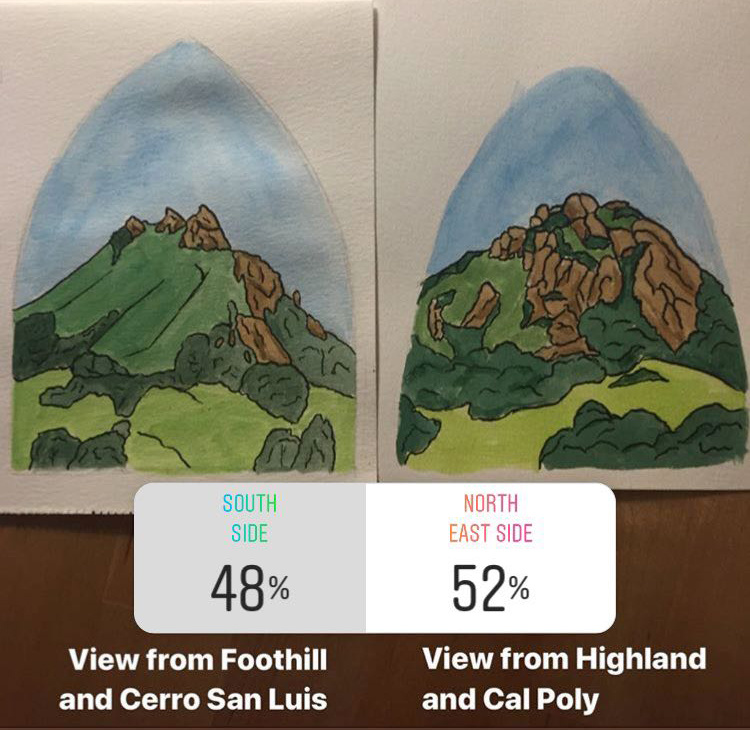 Unfortunately, you all were not very helpful and there was a pretty even split between the two options. So I flipped a coin and went with the Foothill view, knowing I couldn't make a wrong decision. (Maybe the view from Highland will become a future product?)
After some final adjustments in Photoshop, the final step in my process is to post the final designs above my desk and let them sit for a while. At this point, I always hear the voice of my college graphic design professor saying, "What can you do to make this 5% better?"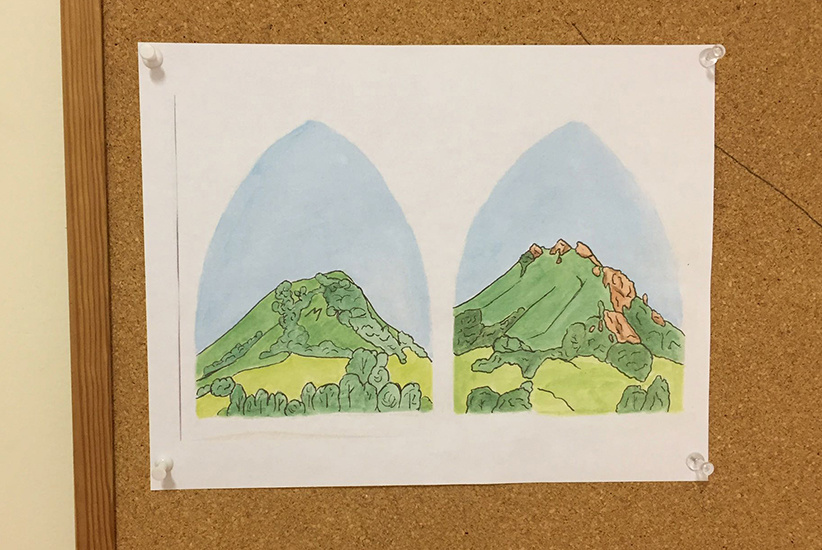 With the sketch sent off to Ecuador for production, the hardest part was waiting for the night lights to arrive! When that big heavy box was finally delivered to the shop, it felt like Christmas. 
The final result is a pretty little night light that brings the beauty of our county into your home. We have a lovely collection of night lights and glass ornaments that feature San Luis Obispo landmarks.