How does our artisan partner Ganesh Himal Trading source the leather for their bags?
[Click here to read the introductory post of this series before diving into this specific product line.]
Ganesh Himal's leather is sourced from Sadle Trading, a workshop located in Bhaktapur, Nepal. Sadle crafts Ganesh Himal's leather products like our hemp and leather camera bags, travel bags, and purses exclusively from no-kill leather. All of Ganesh Himal's leather goods are made from the hides of cows who have died a natural death. By making their products with no-kill leather, Ganesh Himal Trading supports the cultural traditions of the Nepali people who believe cows are sacred. The leather production is also environmentally friendly as it is tanned using a non-toxic and chemical free process that protects both the environment and the tannery workers.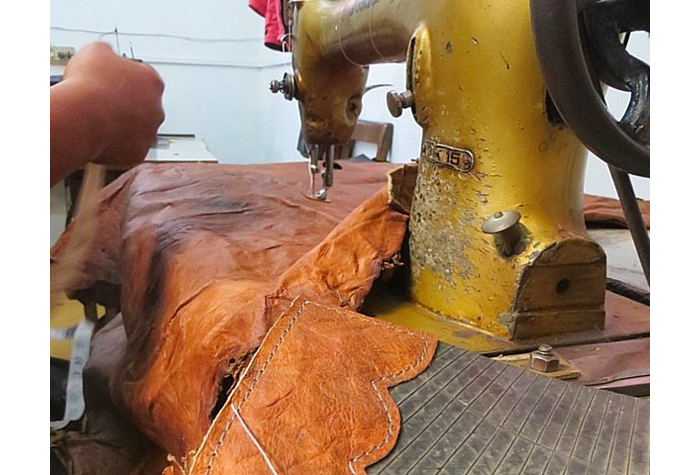 Sadle is the oldest and largest exporter in Nepal and works to source all of its raw materials from Nepal, which in turn supports the local economy. This producer group is very committed to breaking down caste barriers and religious differences between employees, as leather working is traditionally the craft of a very low caste of society. Sadle makes sure that all employees are treated equally and paid well in order to support a harmonious working environment. Ganesh Himal aims to empower these marginalized artisans by providing them with income that will help them break through caste barriers and achieve more economic success.