What do all of these pieces of jewelry have in common? They are all made from ammunition scrap leftover from war, transforming violent intentions into symbols of peace.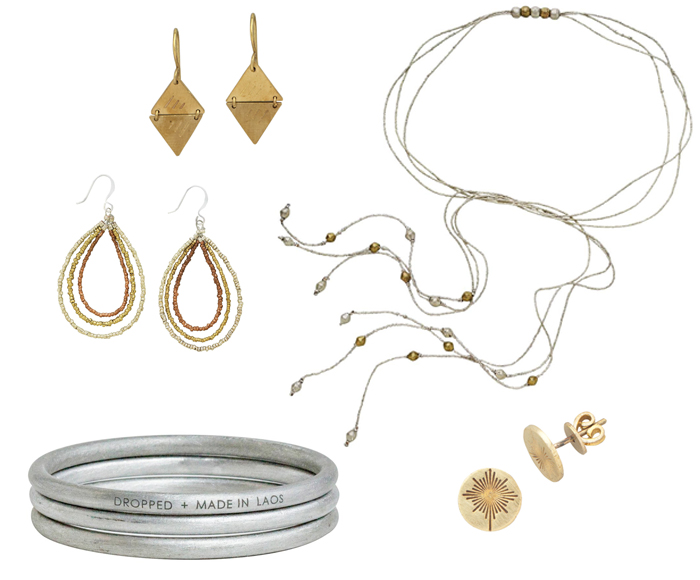 BULLET JEWELRY FROM ETHIOPIA
Our Ethiopian jewelry made from recycled bullet casings from the Eritrean-Ethiopian war. The Eritrean-Ethiopian war (May 1998 to June 2000) was a manifestation of tensions regarding the border between Eritrea and Ethiopia–an area under contention since the Eritrean War of Independence (1961-1991). The war was also one of great economic and social disruption in two of the world's poorest countries, though it resulted in only minor border changes. The countries suffered tens of thousands of casualties as a direct result of the conflict and the fighting led to massive internal displacement in both countries as civilians fled the war zone. Ethiopia deported 77,000 Eritreans and Ethiopians of Eritrean origin it deemed a security risk, thus compounding Eritrea's refugee problem. According to Human Rights Watch, detainees on both sides were subject in some cases to torture, rape or other degrading treatment. To make matters worse, all of this came at a time when the economies of both countries were already weak as a result of decades of cold war politics, civil war, and drought. The war exacerbated these problems, resulting in food shortages. Prior to the war, much of Eritrea's trade was with Ethiopia, and much of Ethiopia's foreign trade relied on Eritrean roads and ports. Amidst all of this chaos, these beautiful beaded hoops are properly named "Hoops of Hope," acting as a symbol of hope for world peace, turning remnants from such a destructive war into a positive message for the future.
In addition to the significance of the materials used to create this jewelry, there is an equally meaningful story about the artisans who make these pieces by hand. In rural Gojam province artisans recycle and silver-plate these beads, which are then hand-strung at a workshop providing jobs to people with HIV/AIDS. Beza Entoto Outreach, the workshop that produces this jewelry, was started in response to the influx of people living with HIV/AIDS in Entoto, a region on the edge of Ethiopia's capital city, Addis Ababa. An area with great historical and political significance, Entoto is also well known as a site of healing. Natural springs at the Entoto Mariam, one of the area's oldest Ethiopian Orthodox churches, are believed to have healing powers and have attracted thousands of people who believe these holy waters will cure HIV/AIDS.